---
FERRARI 458

ITALIA 

HIRE PETERBOROUGH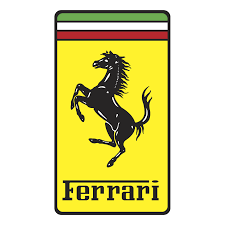 Ferrari 458 Hire Luton Ferrari 458 Hire Manchester, Ferrari 458 Hire London, Ferrari Hire Bradford, Ferrari Wedding Hire London, Ferrari Wedding Hire Luton, Ferrari Wedding Hire Manchester, Ferrari 458 Spyder Hire Oxford, Ferrari 458 Spyder Hire Bedfordshire Ferrari 458 Italia Hire Supercars of Yorkshire
Ferrari 458 Italia – A vehicle which has evolved from the original Ferrari.
The original Ferrari F430 was, without question, the most spectacular car we here at SOY ever drove. Hands down. End of story. Game Over.
Wait – that is – until Ferrari released the 458 Italia.
And now the best has gotten even better.
Any car that is wonderful to drive due to having the sky above you as you sweep down country roads is a unique and truly unforgettable experience, with the 458′s unique exhaust note and having the scent of the world surround you make the occasion that little bit more special.
The soundtrack from the 458′s 570 bhp engine is like music to anyone's ears which as brilliant background music, this adds to the pleasure of driving our 458.
An all-new design, the 458 Italia builds on the tremendous success of the F430 and arrives with a larger 4.5L V8 motor that pumps out a numbing 562hp of pure Italian goodness.
As customer satisfaction and perfection is our main aim we are proud to say that we can provide the most competitive rates in the UK for the Ferrari 458 Italia. With the double clutch, you will feel like a true F1 driver when driving down the M1.
We are more than happy to provide a driver if required for the Ferrari 458 Italia Hire Peterborough whether it is for a wedding or prom. We have the right car for you. We offer exclusive delivery and collection services for the Ferrari 458 Italia Hire Peterborough as it's a benchmark for all super cars.
Furthermore why not can have a look at our other marques such as the Lamborghini Aventador SV Roadster or Lamborghini Aventador Roadster as we guarantee to give the best competitive price's in the UK.
Supercars of Yorkshire it's head office in the North of England in Leeds all with many branches across the country. Such as London, Luton, Manchester.
The team at SOY look forward to arranging a hire package for the Ferrari 458 Italia.
Hire The Right Way, Hire The SOY Way
---
EXTERIOR COLOUR
Rosso Corsa
---
INTERIOR COLOUR
White
---
DOORS
2
---
SEATS
2