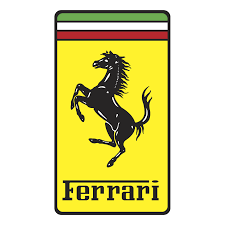 Ferrari 488 Hire London, Ferrari 488 Hire Birmingham, Ferrari 488 Hire Manchester, Ferrari 488 Hire Rochdale, Ferrari 488 Hire Luton, Ferrari 488 Hire Belgravia, Ferrari 488 Hire Oxford, Ferrari 488 Hire Lachashire, Ferrari 488 Hire London, Ferrari 488 Prom Hire, Ferrari 488 Wedding Hire, Ferrari 488 Car Hire Deals, Ferrari 488 SOY, Ferrari 488 Supercars of Yorkshire
The Ferrari 488 Hire Luton, No vehicle quickens the heart of the car lover quite as much as a Ferrari. Choosing a Ferrari 488 hire car from Supercars of Yorkshire's prestige fleet will make a good day wonderful.
40 years on from the unveiling of its first ever mid-rear engine V8 model, Ferrari opens a new chapter in its 8-cylinder history. The Ferrari 488 Spider gives a track-style performance, enjoyable to the full even by non-professional drivers in everyday use. It's response times, nimbleness and on-the-limit driving guarantee a unique sense of exhilaration and unparalleled driving pleasure.
With a beautiful exterior and yet even more beautiful interior, the true F1 experience kicks in the second you turn the ignition on.
As with most modern day Ferraris, the 488 Spider is a mid-positioned V8, but Ferrari have chosen to fit it with a smaller 3.9 litre engine….and strap a turbo charger to it! The new engine generates an eye-watering 661bhp, some 99bhp more than the 458 Italia/Spider, and a 0-60mph time of only 3.0 seconds flat. This is not the first Ferrari to have a turbo-charged engine but the prospects of the Ferrari 488GTB following in the turbo footsteps of the Ferrari F40 and Ferrari 288GTO is a very exciting prospect!
When selecting the Ferrari 488 GTB you may want to see the excellence of other marques we have on our fleet. From the swift and stealthy Huracan Spyder to the crowd-pleasing Lamborghini Aventador SV Roadster
Our Ferrari 488 GTB Hire Luton Is available from locations such as Birmingham, London, Luton and Essex
The Team at SOY look forward to arranging a hire package for the Ferrari 488 GTB
Hire The Right Way, Hire The SOY Way
---
EXTERIOR COLOUR
Rosso Corsa
---
INTERIOR COLOUR
Black
---
DOORS
2
---
SEATS
2